Sophos WS150 Web Appliance

Advanced web protection made simple

Sorry, this product is no longer available, Please contact us for a replacement.
Overview:
Our purpose-built secure web gateway appliance makes web protection simple. It provides advanced protection from today's sophisticated web malware with lightning performance that won't slow users down. And you get full control and instant insights over all web activity on your network.
Protect users from new zero-day threats
Be up and running in just 10 minutes
Easily accommodates user requests and custom policies
Extend protection to offsite users easily
Email scheduled reports directly to managers
Deploy hardware or VMware-Ready appliances
Advanced protection from web malware
Our advanced web protection engine intelligently scans web content and blocks the latest web threats. We accomplish this by using advanced techniques like JavaScript emulation, behavioral analysis, context-sensitive inspection, and dynamic URL analysis for both HTTP and HTTPS traffic. And unlike other web gateways, you get all this protection without sacrificing any performance.
The new Sophos Sandstorm* enhances targeted attack protection, visibility, and analysis. Sandstorm complements our advanced web protection engine to quickly and accurately detect, block, and respond to evasive threats using powerful cloud-based, next-generation sandbox technology.
Granular web controls
You'll be up and running in minutes with safe web browsing policies that minimize legal and workplace concerns around inappropriate content. With just a few additional clicks you can enforce browsing quota times. And, our new granular controls for social web applications like Facebook or YouTube let you disable specific features such as chat, games or comments.
Stop rogue users and enforce safe search
In addition to blocking common anonymizing proxy sites, we also dynamically identify proxy abuse in real-time, helping you put a stop to rogue users trying to bypass corporate policy. You can also activate safe search and monitor inappropriate search terms to keep your environment safe.
Rich reporting provides unrivalled insight
Detailed reporting is standard, stored locally with no separate database servers or appliances required. Whether you need standard user-activity reports or custom reports with extensive drill down for deep forensic investigations, the Sophos Web Appliance has you covered.
Extend your protection everywhere
Add Sophos Endpoints to extend your protection everywhere users go. The endpoint provides full web protection and policy enforcement off the network, with no need to backhaul traffic or use a VPN. Policy and reporting logs sync automatically via the cloud with your web appliance, so it's like they never left the office.
Features:
Dedicated or Unified
With Sophos, you have your choice of a dedicated purpose-built web appliance, or a secure web gateway integrated into your UTM.
Our Sophos Web Appliance is ideal if you want an appliance dedicated to web security with streamlined workflow and policy tools. However, if you're interested in consolidating your network security into a single appliance, our UTM with integrated web protection is for you.
Both offer all the great features below, including our unique Web and Endpoint integration to provide complete web protection everywhere.
---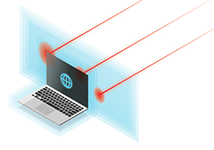 Advanced Threat Protection
With our Secure Web Gateway, you get the most advanced web threat protection:
Our high-performance web malware engine inspects all web traffic in real-time
Advanced techniques like JavaScript emulation block the latest web threats before they reach the browser
SophosLabs continuously updates our threat intelligence via the cloud, keeping you ahead of new and emerging threats
---
Real-Time Reputation Filtering
SophosLabs identifies over 30,000 newly infected websites daily. You're protected from all of them.
Real-time reputation filtering protects you from newly infected websites as soon as they come online. We do this using our ever-growing, cloud-hosted database of malicious sites.
---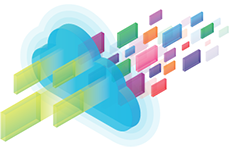 Customizable Web Filtering
Select from billions of sites in 56 categories to create safe web browsing policies. You can minimize legal concerns around inappropriate content and maximize productivity.
You can set policy by users and time, using a variety of authentication options including IP Address, Active Directory SSO, eDirectory SSO and LDAP.
---
Dynamic App Control
With our UTM web protection, you get complete control to block, allow, shape and prioritize web applications like file sharing, IM clients, streaming media and games.
Deep Layer-7 inspection identifies over 900 applications. And, you'll get feedback on unclassified applications too.
Monitor your web traffic in real time. In just a couple clicks you can maximize the bandwidth for what's important, and minimize it for what's not. For example, you can control YouTube and Facebook while accelerating Salesforce.
---
Protection Everywhere
Our endpoint protection integrates with both our Sophos Web Appliances and UTMs, providing a unique and elegant solution for protection everywhere.
We've integrated the full power of our web protection into our endpoints. When users leave the office, they're fully protected on the web without having to backhaul or use a VPN to get online safely.
Policy and reporting syncs through the cloud, so it's like they never left.
---
Simple Management
At Sophos, simplicity is our mantra. You'll have complete control over all the security features you need all in one place, with none of the complexity.
We've invested heavily in streamlining our interface. This way you won't have to reach for the manual every time you need to update a policy or change a setting. So you're never more than a couple clicks from completing your task.
---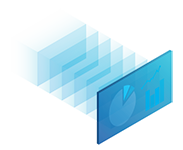 Complete On-Box Reporting
Our built-in reporting means you'll know exactly what's happening with your users. Fix problems fast and shape your policies, keeping your users secure while boosting network performance. And, you get detailed reports as standard, stored locally with no separate tools required.
At-a-glance flow graphs show usage trends with predefined and customizable reports, providing key web activity. Report anonymization hides user names, requiring the four-eyes-principle to unhide them.
---
Flexible Deployment
Both our Sophos Web Appliances and UTMs are available as a virtual appliance or in a full range of hardware models to fit any business.
Install your dedicated or UTM secure web gateway as an explicit proxy or in transparent mode with easy Active Directory or eDirectory integration.
Centrally manage multiple Sophos Web Appliances with an optional Sophos Management Appliance for seamless policy replication and aggregate reporting across multiple locations.
Specifications:
We offer both a dedicated and UTM appliance options
Dedicated Sophos Web Appliances
Hardware Appliance Models

| | WS150 | WS500 | WS1100 | WS5000 |
| --- | --- | --- | --- | --- |
| users | 150 | 500 | 1,100 | 5,000 |
| Processor | ULV Dual Core | Dual Core | Quad Core | Dual Hexa-Core |
| Hard drive | 500 GB | 250 GB | 1 TB | 4x 1TB (RAID 10) |
| Power supply | Single 100/240V | Single 100/240V | Single 100/240V | Dual Redundant hot-swap 460W 100/240V |
Additional hardware information
Installation: 1U rack mount
Regulatory/safety certification: UL, CE, FCC, VCCI, C-Tick, TUV-GS, SABS, RoHS, WEEE
Hardware warranty: Up to 3-year advance replacement (subject to valid software licensing)
Virtual Appliance
Sophos Virtual Web Gateway Appliance
Pre-defined profiles
Single User
Small
Medium
Large
Users
1 user
500 users
800 users
1,200 users
Recommended CPU
1
2
2
4
Recommended RAM
1 GB
2 GB
4 GB
8 GB
Recommended disk storage
41 GB
120 GB
160 GB
250 GB
WVMware requirements
VMware ESX/ESXi 3.5 or 4.x or ESXi 5.x
VMware Workstation 6.5 or 7.x
Easy centralized management
Adding a virtual or hardware Sophos Management Appliance provides you with centralized policy and reporting across several hardware or virtual web appliances.
Optional Sophos Management Appliance Models
Centralized management and reporting for all your hardware and virtual web appliances. Available in two hardware models or as a virtual appliance.
| | SM2000 | SM5000 |
| --- | --- | --- |
| Recommended users | Up to 2,000 | Up to 15,000 |
| Redundancy | N/A | Yes |
| Processor | Quad core | Quad core |
| Hard drive | 1 TB | 2 TB |
| Power supply | Single 100/240V | Dual hot-swap 100/240V |
UTM Appliances
Hardware Appliance Models

| Appliance | UTM 110 | UTM 120 | UTM 220 | UTM 320 | UTM 425 | UTM 525 | UTM 625 |
| --- | --- | --- | --- | --- | --- | --- | --- |
| Recommended Users | 10 | 40 | 140 | 330 | 1,100 | 2,300 | 3,800 |
| Web Proxy Throughput | 220 Mbps | 220 Mbps | 625 Mbps | 1.25 Gbps | 2 Gbps | 1.8 Gbps | 1.95 Gbps |
| Antivirus Throughput | 50 Mbps | 75 Mbps | 235 Mbps | 375 Mbps | 1.3 Gbps | 1.7 Gbps | 3.6 Gbps |
Software appliances run on Intel-compatible PCs and servers.
Sophos UTM Certifications
Westcoast Labs Checkmark Platinum Product Award
SC Magazine
InfoTech Research Group Vendor Landscape Award Champion
Virtual Appliance
Sophos UTM virtual appliances are based on the software equivalent. Sophos UTM is the first unified threat management product to be certified as VMware Ready and Citrix Ready. It also runs in Microsoft Hyper-V and KVM virtual environments.
The virtual appliance can be downloaded from Sophos servers and burned independently on CD. A step-by-step deployment of each security component enables a secure migration path into a completely virtualized environment.
Minimum Hardware Requirements
1.5+ GHz processor
1 GB RAM
20 GB hard disk
Bootable CD-ROM
2 or more network cards
1 GB RAM
40 GB IDE or SCSI hard disk drive

3 PCI-NICs (Internet, Local Net, Demilitarized Zone)
Software Appliance
The Sophos UTM software appliance integrates all security applications with a hardened OS. These are bundled within a self-booting software image for easy deployment on intel-compatible hardware of your choice.
Performance results depend on the selected hardware. Best results are achieved when using hardware specifications at or beyond Intel Dual/Quad-Core CPUs >2GHz, 2GB RAM.
How to Buy:
Three simple steps will get you complete web protection that fits your business:
Choose Dedicated or Unified
Choose a dedicated Sophos Web Appliance or Secure Web Gateway protection in our UTM.
Choose How to Deploy
Hardware, software, virtual or cloud-based appliance
Add Sophos Web Protected Endpoints
Add Endpoint Protection to extend your web protection to offsite users everywhere they go
You can read more about these steps below. And if you need help deciding what's right for you, simply contact us or find a Sophos partner. We'll both be happy to help.
Choose Dedicated or Unified
We offer two Secure Web Gateway product lines to best fit your needs.

Dedicated Sophos Web Appliances

We offer a full line Sophos Web Appliances that will appeal to the IT Security Manager who wants a purpose-built appliance for web security with streamlined workflow and policy tools that makes administration easy.

You can choose to buy a Sophos Web Appliance and license Sophos Web Protection alone or as part of a Sophos Security Suite. Both Sophos Enduser Web Suite or Sophos Complete Security Suite include Sophos Web Protection (and you'll get Endpoint, Mobile, Email, and Encryption too).

UTM Secure Web Gateway

We also offer a powerful Secure Web Gateway integrated into our UTM appliances that will appeal to the IT Manager that's interested in consolidating network security capabilities and managing them with a single console.

When buying a UTM appliance you get the flexibility to license our protection modules individually. Or, you can choose one of our pre-packaged licenses. For secure web gateway protection, you'll need to license UTM Web Protection. You can buy this module alone, in combination with other UTM modules or get it as part of the Next-Gen Firewall or FullGuard licenses.
For Secure Web Gateway protection, you'll need to license UTM Web Protection. You can buy this module alone, in combination with other UTM modules or get it as part of the Next-Gen Firewall or FullGuard licenses.
Modules
Next-Gen Firewall
BasicGuard
FullGuard
Essential Firewall - Free Network Firewall, NAT, Native Windows Remote Access
Datasheet
Full
Full
Full
Network Protection IPSec/SSL VPN, Intrusion Prevention, DoS Protection
Datasheet
Full
Basic
Full
Web Protection URL Filtering, Application Control, Dual Engine Antivirus
Datasheet
Full
Basic
Full
Email Protection Anti-spam, Email Encryption, Dual Engine Antivirus
Datasheet
Optional
Basic
Full
Wireless Protection Wireless Controller, Multi-SSID Support, Captive Portal
Datasheet
Optional
Basic
Full
Webserver Protection Web Application Firewall, Reverse Proxy, Antivirus
Datasheet
Optional
-
Full
Endpoint Protection Antivirus, HIPS, Device Control
Datasheet
Optional
Optional
Optional
Choose How to Deploy
Choose the right appliance for your environment-is it hardware, software, virtual or even cloud-based?
Hardware
A full range of hardware models are available in both our dedicated and UTM appliance lines that offer full secure web gateway capabilities to fit any business.
Virtual
Dedicated Sophos Web Appliances are offered as a scalable VMware virtual appliance and UTM's are certified for use on VMware and Citrix, and also run on Hyper-V and KVM.
Software
The Sophos UTM is also offered as a software appliance available as an image you can stall on your Intel-based server hardware of choice.
Cloud-based appliances
Using Amazon Virtual Private Cloud (VPC), you can run your UTM in the cloud. Or, you can use the Amazon VPC connector on the UTM at your office for secure and robust access to your Amazon-hosted resources.
Add Sophos Web in Endpoint Protection
Sophos offers a unique way to extend your secure web gateway protection to your offsite users by integrating web protection into our Endpoint agent for Windows. Available with both our Sophos Web Appliance and UTM Secure Web Gateway solutions, Sophos Endpoints have full web security and control built-in to provide complete protection on the go. They connect through the cloud to your Sophos UTM or Sophos Web Appliance, obtaining the latest web surfing policies while providing up-to-the-minute activity reporting.
To include web protected endpoints with your dedicated Sophos Web Appliance simply choose the Sophos Enduser Web Suite or Sophos Complete Security Suite.
To add web protected endpoints to your UTM Secure Web Gateway, simply add the optional UTM-Endpoint Protection module when purchasing your UTM.
Pricing Notes:
All Prices are Inclusive of GST
Pricing and product availability subject to change without notice.