Sophos Switches

Connectivity, Power, and Control
Sophos Switches
Offers a range of cloud-managed, network access layer switches to connect, power, and control device access at the LAN edge.
Sophos Use Cases
Sophos switches are ideal to address many use cases and help solve some of the connectivity challenges which businesses are facing today.

SMB and Branch Offices
Switches can extend the connectivity options in small and medium-sized branch offices and offer the flexibility to scale as and when needed.
SD-Branch
With a firewall in your main office, and SD-RED remote ethernet devices in your remote locations, Sophos Switch integrates perfectly into your SD-WAN deployments.

Retail/Franchise Outlets
Add security and connectivity to your retail space to meet the growing need for an enhanced user experience. Power devices such as security cameras and access points.

Remote Offices
Equip your many remote workers with an entry-level switch to ensure better connectivity in the home and keep work separate from their consumer-grade smart devices.
Access Layer Switch Range
The Sophos Switch Series offers a range of network access layer switches to connect and power the devices connecting to the Local Area Network (LAN), while adding security controls and segmentation at the all-important LAN edge.
Ethernet options


We offer two different series within our model range:

100 Series models offer 1 GE ports plus either SFP or SFP+.
200 Series models are equipped with 2.5 GE and 1 GE ports plus SFP+ (varies by model).

Each series includes models with 8, 24 and 48 ports.

Power over Ethernet


Power over Ethernet (PoE) allows you to both connect and power your PoE-capable devices, such as access points, security cameras and IP phones, via a single Ethernet cable. Your management interface of choice provides visibility into the power consumption and the remaining PoE budget.

Deployment options


While most 24- and 48-port models will find their future home in a rack, our entry-level 8-port models are also suitable for wall mounting or desktop use, making them the ideal choice for deployments outside of the standard datacenter environment. All switches come with a suitable mounting kit.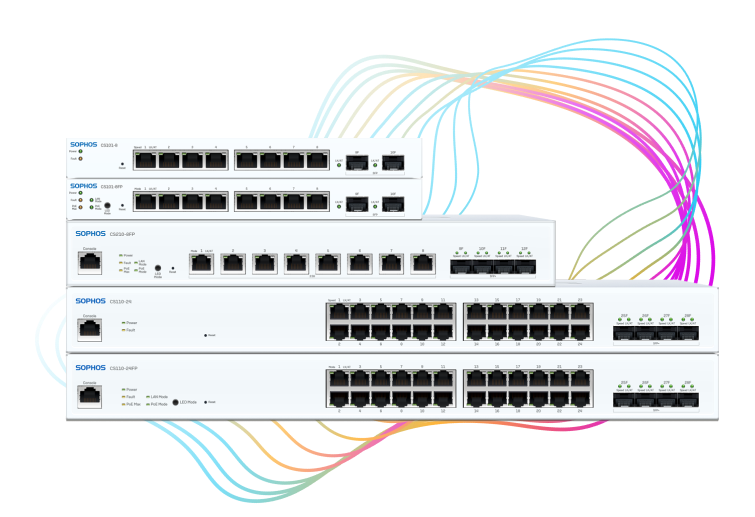 One Vendor. One View.
The Sophos Switch Series is both the perfect addition to your existing Sophos product portfolio and offers customers, MSPs, and resellers a single vendor for the full network stack.
Less complexity, less risk
Rather than adding complexity and security risk, Sophos switches seamlessly integrate with your existing Sophos solutions and so remove the risks of multi-vendor deployments.
Cloud-managed in Sophos Central
Sophos Central is the single point of truth for resellers, managed service providers, and customer admins. Whether you're managing a single firewall or a large distributed network deployment, Sophos Central eases management and has all your other Sophos products just a click away.
Zero-touch deployment
Sophos switches are very easy to set up and deploy. Simply enter the serial number of your switch and click register, to start the process. This simple onboarding process ensures that your switches are up and running in minutes.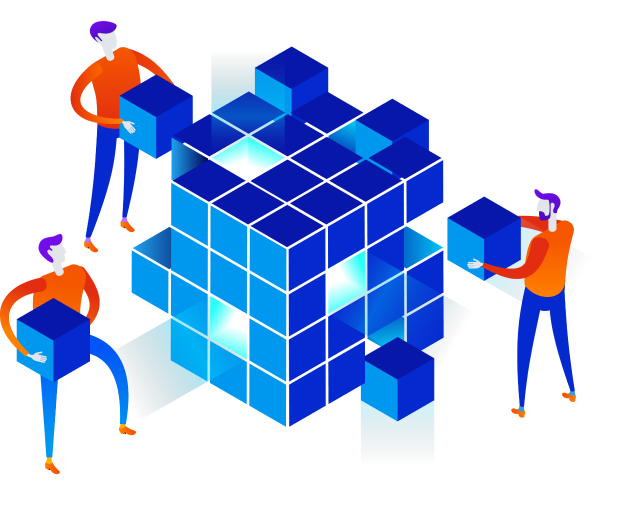 Sophos Switch Management
As we plan to add to the configuration options in Sophos Central over time, upon the initial release, you may need to use a different management interface for more in-depth configuration tasks.

Sophos Central
Single pane of glass for all your Sophos solutions. Limited configuration upon first release.
Local Web Management
Use this interface to access the full feature set and configuration for your Sophos Switch from day one.
Command Line Interface
For admins familiar with using the Command Line Interface (CLI) for network management.
SNMP
The Simple Network Management Protocol can be used for switch management and monitoring.