Sophos XGS 87

Unleash the full potential of your network


Sophos XGS 87 Products
XGS 87 Base Appliance
XGS 87 Security Appliance - AU Power Cord
XGS 87 HW Appliance with 4 GE + 1 SFP port, Flash memory + Base License (incl. FW, VPN & Wireless) for unlimited users + power cable
#XA8BTCHAU
List Price: $569.69
Our Price: $501.33
XGS 87 with Standard Protection
XGS 87 with Standard Protection, 1-year
XGS 87 with Standard Protection, 3-year
XGS 87 with Standard Protection, 5-year
XGS 87 with Xstream Protection
XGS 87 with Xstream Protection, 1-year
XGS 87 with Xstream Protection, 3-year
XGS 87 with Xstream Protection, 5-year
XG 87 Standard Protection Bundle
XGS 87 Standard Protection Bundle - 12 Month
#XT8C1CSES
List Price: $232.10
Our Price: $204.25
XGS 87 Standard Protection Bundle - 24 Month
#XT8C2CSES
List Price: $354.20
Our Price: $311.70
XGS 87 Standard Protection Bundle - 36 Month
#XT8C3CSES
List Price: $558.80
Our Price: $491.74
More pricing below, click here!

Please Note: All Prices are Inclusive of GST
Overview:
Xstream Protection
Sophos Firewall's Xstream architecture protects your network from the latest threats while accelerating your important SaaS, SD-WAN, and cloud application traffic.
TLS 1.3 Decryption


Remove an enormous blind spot with intelligent TLS inspection that's fast and effective, supporting the latest standards with extensive exceptions and point-and-click policy tools to make your job easy.

Deep Packet Inspection


Stop the latest ransomware and breaches with high-performance streaming deep packet inspection, including next-gen IPS, web protection, and app control, as well as deep learning and sandboxing powered by SophosLabs Intelix.

Application Acceleration


Accelerate your SaaS, SD-WAN, and cloud traffic such as VoIP, video, and other trusted applications automatically or via your own policies, putting them on the Xstream FastPath to optimize performance.

---
Powerful Performance
The XGS Series delivers Xstream performance at every price point to power the protection you need for today's diverse, distributed, and encrypted networks.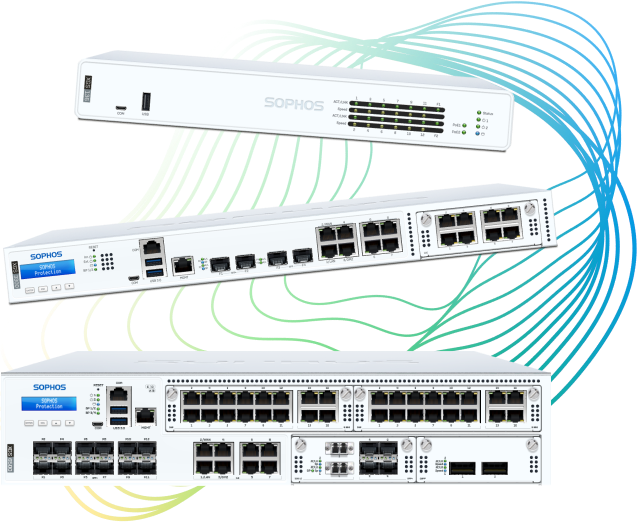 Powered by Xstream


Accelerate and offload your important SaaS, SD-WAN, and cloud traffic at the hardware level, while adding performance headroom for TLS and deep packet inspection with integrated Xstream Flow Processors.

High-Speed Connectivity


Customize your firewall's already versatile connectivity options with an extensive range of add-on modules for high-speed copper, fiber, Power over Ethernet (PoE), and Wi-Fi.

Purpose-Built Performance


Rest assured, your firewall is purpose-built from the core to handle the most demanding workloads with a dual processor architecture, generous memory provisioning, and high-performance solid-state storage.
Features: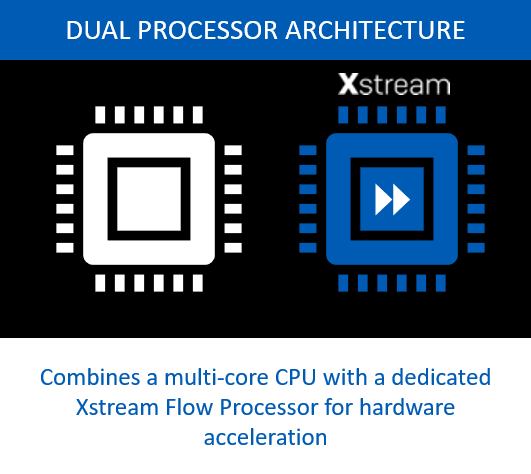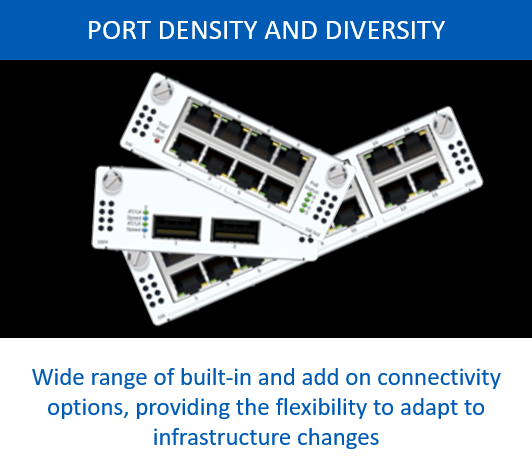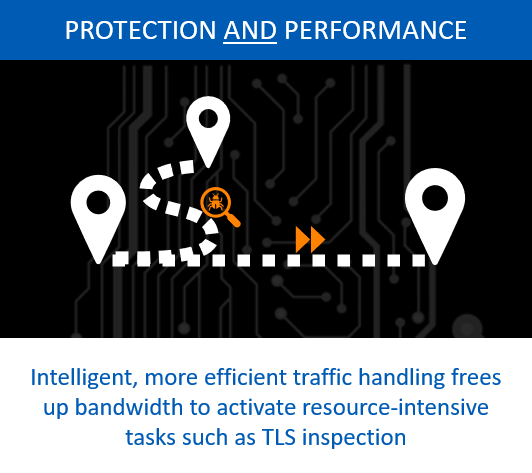 ---
See it. Stop it. Secure it.
Our comprehensive next-generation firewall protection has been built to expose hidden risks, block both known and unknown threats, and automatically respond to incidents.
Expose Hidden Risks
Superior visibility into risky activity, suspicious traffic, and advanced threats helps you regain control of your network.
Stop Unknown Threats
Powerful next-gen protection technologies like deep learning and intrusion prevention keep your organization secure.
Isolate Infected Systems
Automatic threat response instantly identifies and isolates compromised systems on your network to stop threats from spreading.
---

XG Firewall's all-new Xstream architecture delivers extreme levels of visibility, protection, and performance.
XG Firewall Xstream TLS Inspection
Industry-leading performance and visibility into all the encrypted traffic on your network with support for TLS 1.3
XG Firewall Xstream DPI Engine
High-performance deep packet protection in a single streaming engine for stopping all known and unknown threats
XG Firewall Xstream Network Flow FastPath
Accelerate trusted and important cloud, SaaS, and VoIP application traffic for optimal performance
---
A Firewall That Thinks Like You
We've rethought the way firewall rules and security policies are managed. Sophos XG implements a refreshing new unified approach to network security that enables you to see and manage all of your protection in one place - the Rule and Policies Screen.
Policy Perfection
Utilize dozens of built-in protection policies for IPS, web, traffic shaping, and more or quickly customize or create your own policies.
Visual Policies
Protection policies snap-in to firewall rules enabling you to immediately see all the protection being applied to any given source/destination, user/group, or traffic type.
Firewall Flexibility
Granular options for TLS inspection, NAT, and SD-WAN routing enable XG Firewall to fit any network rather than forcing your network fit the firewall.
Specifications:
Products
XGS 87(w)
XGS 107(w)
XGS 116(w)
XGS 126(w)
XGS 136(w)
Performance
Firewall throughput
3,700 Mbps
7,000 Mbps
7,700 Mbps
10,500 Mbps
11,500 Mbps
Firewall IMIX
2,500 Mbps
2,900 Mbps
3,500 Mbps
4,000 Mbps
4,700 Mbps
Firewall Latency (64 byte UDP)
6 µs
6 µs
8 µs
8 µs
8 µs
IPS throughput
1,015 Mbps
1,355 Mbps
2,000 Mbps
2,600 Mbps
3,300 Mbps
Threat Protection throughput
240 Mbps
330 Mbps
685 Mbps
900 Mbps
1,000 Mbps
Concurrent connections
1600000
1600000
1600000
5000000
6400000
New connections/sec
35700
44400
61500
69900
74500
IPsec VPN throughput
-
-
-
-
-
Xstream SSL/TLS Inspection
375 Mbps
420 Mbps
650 Mbps
800 Mbps
950 Mbps
Xstream SSL/TLS Concurrent connections
8192
8192
8192
12288
18432
Pricing Notes:
All Prices are Inclusive of GST
Standard Hardware Bundle: Includes Applicance and Standard Protection subscription
Xstream Hardware Bundle: Includes Applicance and Xstream Protection subscription
Base License: Stateful Firewall, Networking and SD-WAN, Wireless, VPN, Reporting (7-day)
Network Protection: Xstream TLS, DPI, IPS, ATP, Security Heartbeat, SD-RED Management
Web Protection: Xstream TLS, DPI, Web security and Control, Application Control
Zero-Day Protection: Static ML-based and dynamic (sandboxing) file analysis, reporting (Formerly known as Sandstrom)
Central Orchestration: SD-WAN VPN Orchestration, Central Firewall Reporting Advanced (30-day), MTR/XDR-ready
Enhanced Support: 24x7 phone/email support, Advance exchange RMA
Pricing and product availability subject to change without notice.