Sophos UTM Webserver Protection

Protects your web servers against threats and data loss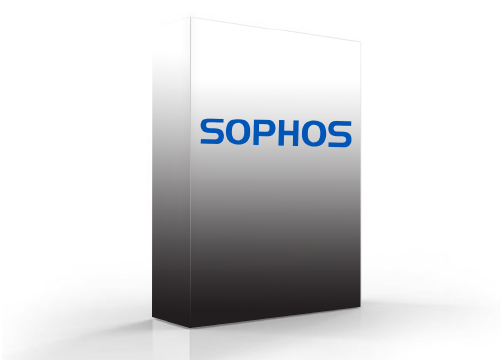 Sophos Products
Sophos UTM Software Webserver Protection Subscription for 1 - 10 Users
UTM Software Webserver Protection Subscription, for up to 10 Users, 1 Year
UTM Software Webserver Protection Subscription, for up to 10 Users, 2 Years
UTM Software Webserver Protection Subscription, for up to 10 Users, 3 Years
More pricing below, click here!

Please Note: All Prices are Inclusive of GST
Auto discovery: Automatically locates active web servers in your network and prefills configuration for them.
Simple firewall profiles: Simply and quickly check preconfigured settings that protect your business. No expertise needed.
Web application firewall: Process and intelligently modify all web server communication to identify and block hacking attempts.
Malware scanning: Dual commercial antivirus engines scan your files and web content.
Activity summary: Dashboard reporting instantly shows you the status and activity of the UTM Webserver Protection system.
Detailed logging: Reports of logged and analyzed transactions and attacks are included.
Sophos UTM Webserver Protection protects you against common threats and attacks from hackers or cookie poisoning, stops sensitive data loss, and helps you meet compliance regulations.
Your Benefits
Instant protection without changing your web server code
Stop intruders from manipulating your web content
Prevent data loss of credit cards and customer records
Protect your web server from spreading viruses
Increase web server performance by offloading SSL (HTTPS)
No special training needed for admins or web developers
Technical Specifications
| | | | | | | | |
| --- | --- | --- | --- | --- | --- | --- | --- |
| Appliance | UTM 110 | UTM 120 | UTM 220 | UTM 320 | UTM 425 | UTM 525 | UTM 625 |
| Server requests per second | 105 | 105 | 220 | 260 | 340 | 350 | 400 |
| Web application firewall throughput (Mbps) | 90 | 90 | 200 | 240 | 300 | 320 | 365 |
| Antivirus throughput (Mbps) | 82 | 82 | 180 | 215 | 270 | 290 | 330 |
Features

Security

URL hardening engine
Form hardening engine
Deep-linking control
Directory traversal prevention
SQL injection protection
Cross-site scripting protection
Dual antivirus engines
HTTPS (SSL) encryption offloading
Cookie signing with digital signatures

Usability

Auto server discovery scans attached networks and identifies web servers
Integrated load balancer spreads visitors across multiple servers
Site path routing directs specific paths on the site to desired physical machine(s)
Predefined firewall profiles for Microsoft Outlook Web Access (OWA)
Quick server switch allows easy maintenance

Logging and reporting

Full transaction log of all activity in human-readable
format
Auto rotating and nightly archiving of log files
Daily activity reporting and usage graphs
Detailed reports available on-box without the need for
separate reporting products
Visual reporting charts clearly identify spikes and
deviations
Export reporting data to CSV or PDFCustomization

Customization

Skip individual checks in a granular fashion as required
Match requests from source networks or specified target URLs
Support for logical AND/OR operators
Aids compatibility with various configurations and non-standard deployments
Pricing Notes:
All Prices are Inclusive of GST
Pricing and product availability subject to change without notice.