Sophos UTM Email Protection

Secure your email from spam, phishing and data loss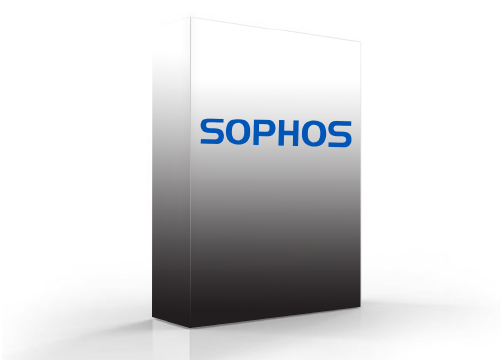 Sophos Products
Sophos UTM Software Email Protection Subscription for 1 - 10 Users
UTM Software Email Protection Subscription, for up to 10 Users, 1 Year
UTM Software Email Protection Subscription, for up to 10 Users, 2 Years
UTM Software Email Protection Subscription, for up to 10 Users, 3 Years
More pricing below, click here!

Please Note: All Prices are Inclusive of GST
Secure your email gateway with Sophos UTM and get simple yet powerful protection from spam and phishing attacks. And you can protect your sensitive emails from data loss with our built-in encryption. Our intuitive browser-based interface with built- in reporting on all models make it easy to manage your mail protection.
Highlights
Advanced multi- layer spam detection techniques
Detects the latest phishing URLs within emails
Dual-engine antivirus with deep scanning of attachments
Standards-based S/MIME, OpenPGP and TLS email encryption
UserPortal lets users manage spam and supports 15 languages
Hardware, virtualized, software or cloud- based appliance
Encrypt your sensitive emails
Our email encryption is an essential part of an effective data-protection strategy. Prevent costly data-loss incidents or embarrassment by encrypting and digitally signing your email automatically and transparently. Use standardized S/MIME or OpenPGP to ensure the privacy and authenticity of your secure messages with maximum interoperability. No client software is required.
Keep your inboxes free of spam
Our anti-spam engine filters incoming mail across dozens of languages using a variety of methods. Our processes include reputation filtering, outbreak monitoring, content scanning, URL filtering, recipient verification and more. It will block 90% of spam at the SMTP transaction layer before it consumes any resources for maximum efficiency.
Block malware, phishing attacks and unwanted content
Our sophisticated email filtering protects users from the latest identity theft, password and banking scams and other incidents by looking for suspicious content, attachments or URLs. You can also block unwanted content using MIME type and extension filters. We employ dual antivirus-scanning engines that constantly update in real-time to detect the latest threats.
Simplify mail management
Reduce your workload with our streamlined management tools and self-serve quarantine. Simplify your policy and configuration by taking advantage of Active Directory and eDirectory integration, automatically syncing users and groups. Or take advantage of over 50 integrated reports with automated scheduling to keep stakeholders informed.
Required subscriptions
UTM Email Protection. This is also included if you subscribe FullGuard UTM licenses. BasicGuard also includes an Email Protection feature set limited to:
Scaning incoming emails for viruses
Stoping spam using our real-time blacklist
BasicGuard is only available on Sophos UTM 100 and UTM 110 appliances.
Technical specifications
Choose a hardware, virtual or software UTM
| | | | | | | | |
| --- | --- | --- | --- | --- | --- | --- | --- |
| Appliance | UTM 110 | UTM 120 | UTM 220 | UTM 320 | UTM 425 | UTM 525 | UTM 625 |
| Recommended users | 10 | 40 | 140 | 330 | 1,100 | 2,300 | 3,800 |
| Web proxy throughput | 220 Mbps | 220 Mbps | 625 Mbps | 1.25 Gbps | 2 Gbps | 1.8 Gbps | 1.95 Gbps |
| Antivirus throughput | 50 Mbps | 75 Mbps | 235 Mbps | 375 Mbps | 1.3 Gbps | 1.7 Gbps | 3.6 Gbps |
Pricing Notes:
All Prices are Inclusive of GST
"Users" includes workstations, clients, servers, and devices that communicate through the firewall to reach the Internet. It also includes VPN connections from remote VPN clients ("road warriors") and from remote VPN gateways (each remote gateway counts as one user)
Pricing and product availability subject to change without notice.