Sophos Clean

Ancillary malware scanner and remediation tool.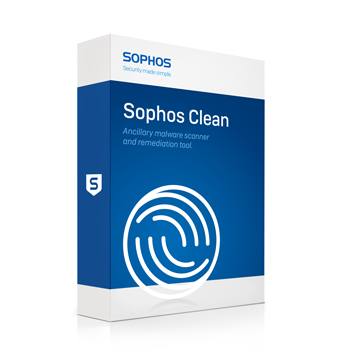 Sorry, this product is no longer available, Please contact us for a replacement.
What Are You Missing?
How do you know if your endpoint protection is actually working? Your security could have missed a virus and be unaware that you're under attack. With Sophos Clean you can do an additional scan, find security breaches, and get rid of them.
Next-Gen Awareness Sophos Clean is designed to discover viruses, trojans, rootkits, spyware, and other malware on up-to-date and fully-protected computers. This is next-generation technology to fight against next-generation malware.
No Installation Required
Sophos Clean is a signatureless, on-demand malware scanner that's just 11 MB and does not need to be installed. You can run it from a USB flash drive, a cd/dvd, or from network attached storage, which is nice if malware is manipulating the installed antivirus software and its updates.
How Does It Work?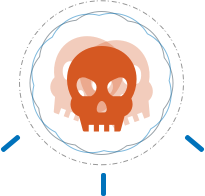 Second Opinion Scan
This isn't your average virus cleanup tool. Instead of relying on signatures, Sophos Clean gathers actionable intelligence and examines the collected information. This signatureless approach allows the scanner to discover which files act and look like malware.

Discovery
It's designed to discover viruses, trojans, rootkits, spyware and other malware on up-to-date and fully protected computers. It searches for early-life and next-generation malware; the kind of malware that doesn't yet have a detection signature.

Fix It
Sophos Clean removes persistent threats from within the operating system and replaces infected Windows resources with the original, safe versions. Reinfection attempts are proactively blocked until threat remediation is completed.
Instead of searching for typical static malware attributes, Sophos Clean looks for unethical behaviors. It's much harder for malware authors to radically change the manipulative behavior of their malware than it is to change its static properties. By combining forensic, behavior, and collective intelligence, Sophos Clean is the single most effective solution to combat new and resilient malware.
Best of Both Worlds

Reliable, Zero-Day Malware Coverage
Sophos Clean works as a standalone, on-demand malware scanner. Use it alongside your existing antivirus to catch next-generation malware that has no immediate detection signature.
Get Sophos Clean With Endpoint
The best way to protect yourself is to use the best protection available. Our next-gen endpoint is sophisticated yet simple and works in conjunction with Sophos Clean.
Supported Platforms
Windows 7 (32- and 64-bit)
Windows 8 (32- and 64-bit)
Windows 8.1 (32- and 64-bit)
Windows 10 (32- and 64-bit)
11 MB of free disk space
1 GB of memory
Device must have access to the Internet
Supported Languages
English, Dutch, French, German, Spanish, Arabic, Catalan, Chinese (Simplified), Chinese (Traditional), Czech, Estonian, Greek, Hindi, Hungarian, Italian, Macedonian, Polish, Portuguese (Brasil), Russian, Swedish, Turkish, Serbian, Slovak, Bengali
Pricing Notes:
All Prices are Inclusive of GST
Pricing and product availability subject to change without notice.