Sophos Central Intercept X Advanced with EDR and MTR

Next-Generation Anti-Exploit, Anti-Ransomware, and Root Cause Analysis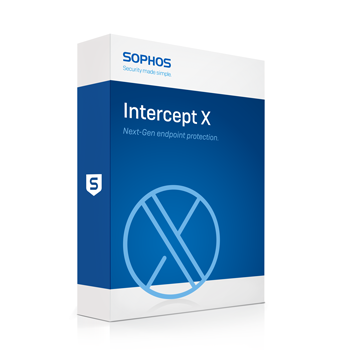 More pricing below, click here!

Please Note: All Prices are Inclusive of GST
Pricing Notes:
All Prices are Inclusive of GST
Pricing and product availability subject to change without notice.
Full Endpoint Agent and Sophos for Virtual Environments light agent cannot be deployed on the same computer.
Includes choice of:
Endpoint Agent: (Windows/macOS) Anti-malware, Live Protection, Web Security, Web Control, Malware Removal, Peripheral Control, Application Control, Synchronized Security Heartbeat (Windows only) Behaviour Analysis/HIPS, Data Loss Prevention, Download Reputation, Malicious Traffic Detection, Exploit Prevention, Cryptoguard Anti-Ransomware, Sophos Clean, Root Cause Analysis.
Sophos for Virtual Environments, Light Agent off-board scanning: (Windows Desktop VMs) Anti-malware, Live Protection, Malware Removal
* Security Heartbeat functionality is available when Endpoint Advanced is used in conjunction with one of the following Sophos Firewall subscriptions - Network Protection, FullGuard or EnterpriseGuard.