Sophos IPsec Client

Securely connects mobile users to your headquarters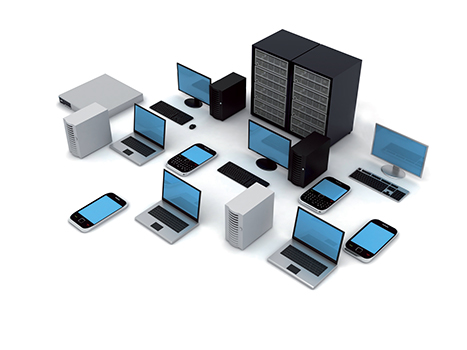 Sorry, this product is no longer available, please contact us for a replacement.
More pricing below, click here!

Please Note: All Prices are Inclusive of GST
Overview:
One-click VPN: Simply install individual VPN packages with a click of the mouse from the Sophos UTM UserPortal.
Automatic installation: The complete client installation is done within minutes-no configuration required by the user.
Universal access: Universally deploy Sophos VPN clients anytime, anywhere, securing access to corporate networks.
Broad OS support: Major client operating systems are supported including Linux, OS X and Windows 7 and 8-both 32- and 64-bit versions.
Strong encryption: Supports state-ofthe- art algorithms like AES256 and SHA-512 and ensures compatibility and data privacy across unsecured networks.
Secure authentication: Supports X.509 certificates in a PKI (public key infrastructure) and offers advanced protection against illegal access
Your Benefits
Provides secure remote access anytime, anywhere
Supports all client applications
Works in any environment (3G, hotel, hotspot)
Prevents data loss in transfer
No configuration required by end user
Fast rollout via built-in end-user web portals
Features:
Sophos IPsec Client
Authentication: Pre-shared key (PSK), PKI (X.509), smartcards, token, XAUTH
Encryption: AES (128/192/256), DES, 3DES (112/168), blowfish, RSA (up to 2048 Bit), DH groups 1/2/5/14, MD5, SHA-256/384/512
Intelligent split-tunneling for optimum traffic routing
NAT-traversal support ÌÌ Client-monitor for graphical overview of connection status
Multilingual: German, English, French
Works with any Sophos UTM appliance running a UTM Network Protection subcription
Sophos SSL Client
Proven SSL (TLS) based security
Dedicated, low-footprint client
Supports MD5, SHA, DES, 3DES and AES
Works through all firewalls, regardless of proxies and NAT
Offers transparent access to all resources and applications within the corporate network
Once installed, runs without requiring administrative rights
Available for free with any Sophos UTM appliance running a UTM Network Protection subscription
One-click VPN
Easy setup and installation of every client within minutes
Download of client software, individual configuration files, keys and certificates with one click from the Sophos UTM end-user portal
Central deployment of client configuration and software by the administrator
Automatic installation and configuration of the client ÌÌ No configuration required by the user
Deployment:
Sophos VPN clients provide easy-to-use and transparent remote access to all company applications. This is provided through secure SSL or IPsec VPNs from Windows, Linux, Mac OS and UNIX-based systems.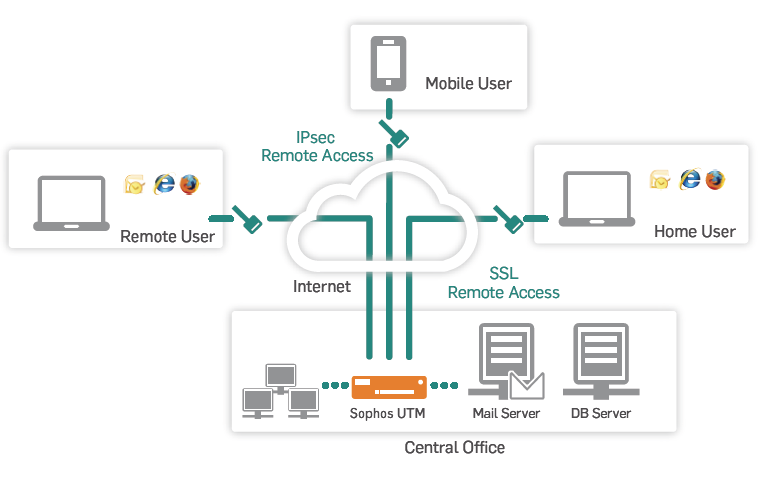 Deployment scenario of Sophos VPN Clients
User Interface: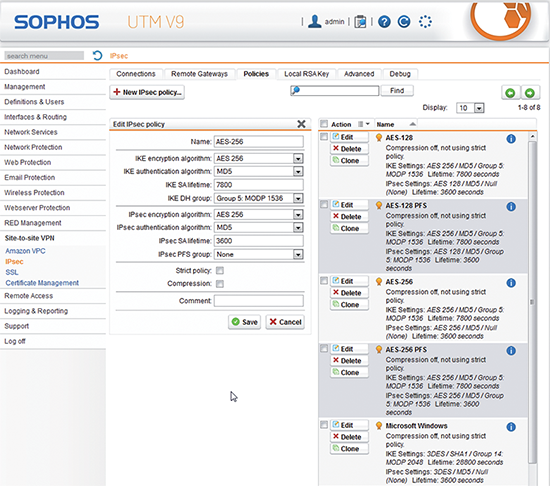 Comprehensive IPsec policies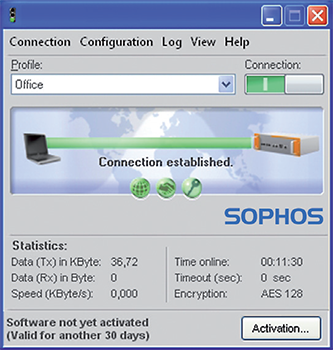 IPsec monitoring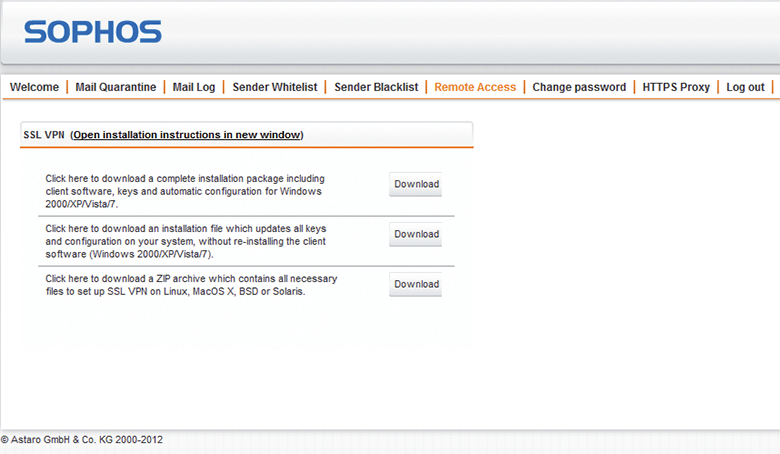 End-user portal
Specifications:
| Appliance | UTM 110 | UTM 120 | UTM 220 | UTM 320 | UTM 425 | UTM 525 | UTM 625 |
| --- | --- | --- | --- | --- | --- | --- | --- |
| Concurrent IPsec VPN tunnels | 10 | 25 | 125 | 400 | 800 | 1,000 | 1,500 |
| Concurrent SSL VPN tunnels | 01 | 20 | 35 | 65 | 180 | 200 | 250 |
System Requirements
Sophos IPsec Client:

128 MB RAM
Hard drive
Windows XP, Windows Vista, Windows 7, Windows 8

Sophos SSL Client:

128 MB RAM
Hard drive
Windows 2000/XP, Windows Vista, Windows 7, Linux, Mac OS X, BSD or Solaris
Complete protection
Sophos UTM gives you complete protection in a single appliance. You choose the level of security that's right for your business.
Essential Network Firewall
Offers basic security functions to help protect your business network.
UTM Network Protection
Protects against sophisticated types of malware, worms and hacker exploits that can evade your basic firewall.
UTM Email Protection
Secures your corporate email from spam and viruses while protecting sensitive information from cybercriminals.
UTM Web Protection
Protects your employees from web threats while controlling how they spend time online.
UTM Webserver Protection
Protects your web servers and applications like Outlook Web Access (OWA) from modern hacker attacks.
UTM Endpoint Protection
Protects endpoints at any location against malware and data loss with a centrally deployed security agent.
UTM Wireless Protection
Dramatically simplifies the operation of secure and reliable wireless networks.
RED (Remote Ethernet Device)
It's the easiest and most affordable way to secure your branch offices.
Pricing Notes:
All Prices are Inclusive of GST
Pricing and product availability subject to change without notice.