Sophos AP 100X Access Point

Get secure and reliable wireless access all over the office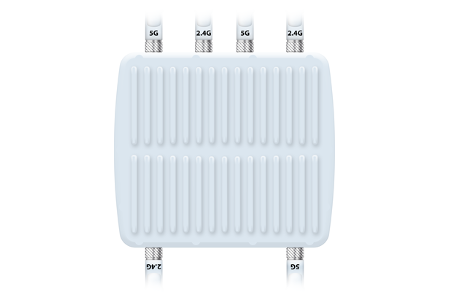 Customer's Please Note: A Wireless Protection subscription is required for all Sophos Access Points

Please Note: All Prices are Inclusive of GST
Sophos Wireless
Sophos Access Point
Optional extended Warranty is only required for AP purchases for use with Sophos Wireless Standard (in Sophos Central) or SG UTM. For XG, it is included with the Enhanced Plus support contract of the XG the AP is connected to.
AP 100X (ETSI) Outdoor Access Point - No PoE / Power Supply
*Management in Sophos Central, XG Firewall or SG UTM
#A1XZTCHNE
List Price: $1,424.28
Our Price: $1,281.85
Sophos Access Point Accessories
PoE-Injector 802.3at (Gbit/30W) - with AU Power Cord
#POEZTCHAU
Our Price: $108.68
Warranty Extension
AP 100X Access Point, 2-Year Warranty Extension
#A1XZ2CHWE
List Price: $357.50
Our Price: $321.75
More pricing below, click here!

Please Note: All Prices are Inclusive of GST
Overview:
The smarter way to simple, secure Wi-Fi
Sophos Wireless provides a simple, effective way to manage and secure your wireless networks. Managed from Sophos Central, it is easy to deploy as a standalone product or as part of your portfolio of cloud-managed solutions.
Highlights:
Managed from Sophos Central
One dashboard for an at-a-glance status
Simple deployment and administration
Increased visibility and control
Secure guest access and hotspot setup
Multi-site management and cloud scalability
Sophos Wireless managed from Sophos Central
With Sophos Wireless you can manage your wireless networks alongside other Sophos solutions or use our Sophos Central management platform solely for wireless network setup and control.
One dashboard for an at-a-glance status
The Sophos Wireless dashboard is your single pane of glass to get the status of your wireless networks, access points, connected clients and identify potential issues needing attention. Get all the key information at-a-glance in a concise manner and on a single screen.
Simple deployment and administration
Using the step-by-step guidance in our on-boarding wizard, creating networks, registering access points and adding sites is child's play. Our solution is built to be simple to use - even for non-wireless experts - but that doesn't mean you forfeit functionality. Schedule firmware upgrades to keep your network up-to-date and deploy new features.
Increased visibility and control
See which traffic is using your bandwidth to optimize the performance of your Wi-Fi and alert you to potential unwanted use of your resources. With Sophos Wireless you'll know exactly what's happening with your users and your wireless networks to avoid behavior which could put your security at risk.
Secure guest access and hotspot setup
Provide controlled internet access for visitors, contractors and other guests on your network. Using a daily password or time-based voucher, you can customize guest access with your own terms of service and branding. Use enterprise-grade backend authentication for a seamless user experience.
Multi-site management and cloud scalability
One of the benefits of a cloud-managed wireless solution is scalability. Whether you have just one growing network, or multiple sites, extending your Wi-Fi is as simple as adding an additional access point. With our basic site planning tools you get a first impression of what your set-up will look like, before doing a more detailed site survey and plan.
Features:
Plug & Play Deployment
Deploying Sophos Access Points is easy. Automatic setup and configuration means multiple wireless access points are up and running in minutes.
Simply plug the access point in and it automatically appears in the Sophos UTM user interface. Enable them from the console, and within seconds they become operational.
---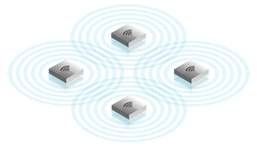 Reliable Mesh Networking
Sophos Access Points are ideal for creating multiple separate wireless zones. Configure a wireless network to provide employees access to internal network resources. On the same access point, you can offer wireless guests Internet access. Do it all without compromising the integrity of the internal network.
Access points include the dual-band, dual-radio AP 50, that can act as a repeater or bridge to extend Wi-Fi coverage to hard to wire areas.
---
Easy Guest Access
Set up guest hotspots for visitors or BYOD devices to control access to company resources. You get secure, easy-to-manage guest access out-of-the-box-without extra appliances, licenses or complex configuration.
Fully customizable login pages and vouchers based upon templates-so you design the user experience and promote your company brand
Automated mobile-device hotspot registration and authentication via SMS
Set bandwidth limits and enforce inappropriate content filtering
---
Strong Encryption
Sophos UTM supports the strongest encryption and authentication standards available. Simply use your existing backend authentication, such as Active Directory, to allow quick and easy access for your employees. Know your wireless connections are completely secure.
WPA2-Enterprise in combination with IEEE 802.1X (RADIUS authentication)
Block-based encryption, providing the highest level of assurance that data is protected
Sophos UTM monitoring easily detects failed authentication attempts
---
Optimized Performance
You get the ultimate in wireless performance with Sophos UTM and our Wireless Access Points.
Support for the latest high-speed wireless standards including 802.11ac and 802.11n for up to Gigabit wireless speeds
Automated channel selection and optimization for maximum performance and minimum interference under any situation
---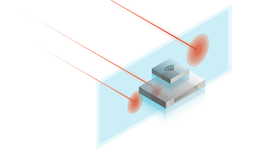 Complete UTM Security
Sophos Access Points send wireless traffic to the Sophos UTM appliance, where all security applications run.
Wireless users get the same level of security as if they were connected physically to the LAN
Add additional UTM protection modules to take full control of your network including network applications, quality-of-service, web surfing and more
---
Simple Management
At Sophos, simplicity is our mantra. You'll have complete control over all the security features you need all in one place, with none of the complexity.
We've invested heavily in streamlining our interface. This way you won't have to reach for the manual every time you need to update a policy or change a setting. So you're never more than a couple clicks from completing your task.
---
Complete on-box reporting
Our built-in reporting means you'll know exactly what's happening with your users. Fix problems fast and shape your policies, keeping your users secure while boosting network performance. And, you get detailed reports as standard, stored locally with no separate tools required.
At-a-glance flow graphs show usage trends with predefined and customizable reports, providing key web activity. Report anonymization hides user names, requiring the four-eyes-principle to unhide them.
---
Flexible deployment
Sophos UTM gives you complete security-from the network firewall to endpoint antivirus-in a single modular appliance.
Install as hardware, software or a virtual appliance or even in the cloud
License our protection modules individually. Or, you can choose one of our pre-packaged licenses
Centrally manage multiple appliances through IPsec VPN tunnels with our Free UTM Manager
Specifications: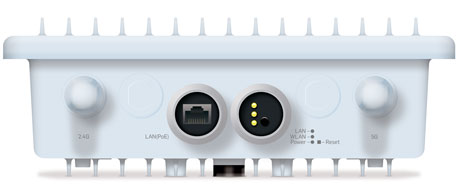 Sophos APs are built on the latest enterprise-class, high-speed wireless chipsets with custom designed antennas, added CPU and memory resources, and hardware accelerated encryption.
AP 100
AP 100X
AP 100C
Capacity
Enterprise dual-band/dual-radio
IP67 Enterprise outdoor/exterior wall-mount
Enterprise-grade ceiling mount
Maximum throughput
1.3 Gbps + 450 Mbps
1.3 Gbps + 450 Mbps
1.3 Gbps + 450 Mbps
Multiple SSIDs
8 per radio (16 in total)
8 per radio (16 in total)
8 per radio (16 in total)
Technical Specification
LAN interface
1 x 10/100/1000 Base TX
1 x 10/100/1000 Base TX
1 x 10/100/1000 Base TX
Supported WLAN Standards
802.11 a/b/g/n/ac 2.4 and 5 GHz
802.11 a/b/g/n/ac 2.4 and 5 GHz
802.11 a/b/g/n/ac 2.4 and 5 GHz
DFS/TPC
Yes
Yes
Yes
Power over Ethernet (PoE)
802.3at (PoE+)
802.3at (PoE+)
802.3at (PoE+)
Number of antennas
3 external
6 external
6 internal
Number of radios
2
2
2
MIMO capabilities
3x3:3
3x3:3
3x3:3
Power supply
100-240V, 50/60Hz
100-240V, 50/60Hz
100-240V, 50/60Hz
Power consumption (max.)
13W
15W
13W
Physical Specifications
Dimensions (WxHxD)
183 (W) x 36 (H) x 183 (D) mm
255 (W) x 225 (H) x 90 (D) mm
200 (Diameter) x 37 (Height) mm
Weight
505g
2.5 kg
640 g
Mounting options
Desktop/wall
Wall/pole
Ceiling/desktop
Regulatory Compliance
Certifications
FCC, CE
FCC, CE, UL
FCC, CE, NCC, UL (plenum-rated)
Wireless Controller
UTM 100
UTM 110
UTM 120
UTM 220
UTM 320
UTM 425
UTM 525
UTM 625
Recommended Sizing
Number of Access Points
1
2
4
8
16
32
64
128
Number of Wireless Users
5
10
25
50
100
250
500
1000
Pricing Notes:
All Prices are Inclusive of GST
Customer's Please Note: A Wireless Protection subscription is required for all Sophos Access Points
Pricing and product availability subject to change without notice.
Sophos Wireless
Sophos Access Point
Optional extended Warranty is only required for AP purchases for use with Sophos Wireless Standard (in Sophos Central) or SG UTM. For XG, it is included with the Enhanced Plus support contract of the XG the AP is connected to.
AP 100X (ETSI) Outdoor Access Point - No PoE / Power Supply
*Management in Sophos Central, XG Firewall or SG UTM
#A1XZTCHNE
List Price: $1,424.28
Our Price: $1,281.85
Sophos Access Point Accessories
PoE-Injector 802.3at (Gbit/30W) - with AU Power Cord
#POEZTCHAU
Our Price: $108.68
Warranty Extension
AP 100X Access Point, 2-Year Warranty Extension
#A1XZ2CHWE
List Price: $357.50
Our Price: $321.75
Sophos Wireless Standard
Sophos Wireless Standard (for AP55/AP55C/AP100/AP100C/AP100X), 1 Year
#XPSZ1CSAA
List Price: $110.00
Our Price: $99.00
Sophos Wireless Standard (for AP55/AP55C/AP100/AP100C/AP100X), 2 Year
#XPSZ2CSAA
List Price: $165.00
Our Price: $148.50
Sophos Wireless Standard (for AP55/AP55C/AP100/AP100C/AP100X), 3 Year
#XPSZ3CSAA
List Price: $220.00
Our Price: $198.00
Sophos Wireless Standard Renewal
Sophos Wireless Standard (for AP55/AP55C/AP100/AP100C/AP100X), 1 Year, Renewal
#XPSZ1CTAA
List Price: $110.00
Our Price: $99.00
Sophos Wireless Standard (for AP55/AP55C/AP100/AP100C/AP100X), 2 Year, Renewal
#XPSZ2CTAA
List Price: $165.00
Our Price: $148.50
Sophos Wireless Standard (for AP55/AP55C/AP100/AP100C/AP100X), 3 Year, Renewal
#XPSZ3CTAA
List Price: $220.00
Our Price: $198.00